Light on the Coffee Table
PRODUCT INFORMATION
SHIPPING
PRODUCT INFORMATION
Sarah Paulin
oil on board
700mm diameter
Commissioned for Socially Distanced Yet Creatively Connected, an exhibition in response to the global pandemic and inspired by our collective experience of lockdown.
Artist's statement:
In lockdown you had to be more resourceful as you were restricted with movement and the materials you could utilise. 
My focus turned to home, using props and bits and pieces I had around the house, as well as utilising retrospective material.
I painted in the cookbook as a symbol of the uptake of a lot more people engaging in domestic activities during lockdown, focusing on the simpler things.
I love cooking and baking and it was a good diversion, during that period.
In lockdown home was our sanctuary, away from the external crisis in the world.
I just wanted to paint a work that reflected light, that was cheerful, and illustrated the warmth & comfort of home.
SHIPPING
We work with a professional packing company that help us ensure the sensitive, secure, packaging and shipping of artwork safely from our door to yours.
Please let us know if you need an estimate for shipping sculptures or framed artworks internationally.  
Standard rates apply for unframed prints. Track and trace shipment in a tube within New Zealand is $39 and $119 for international destinations.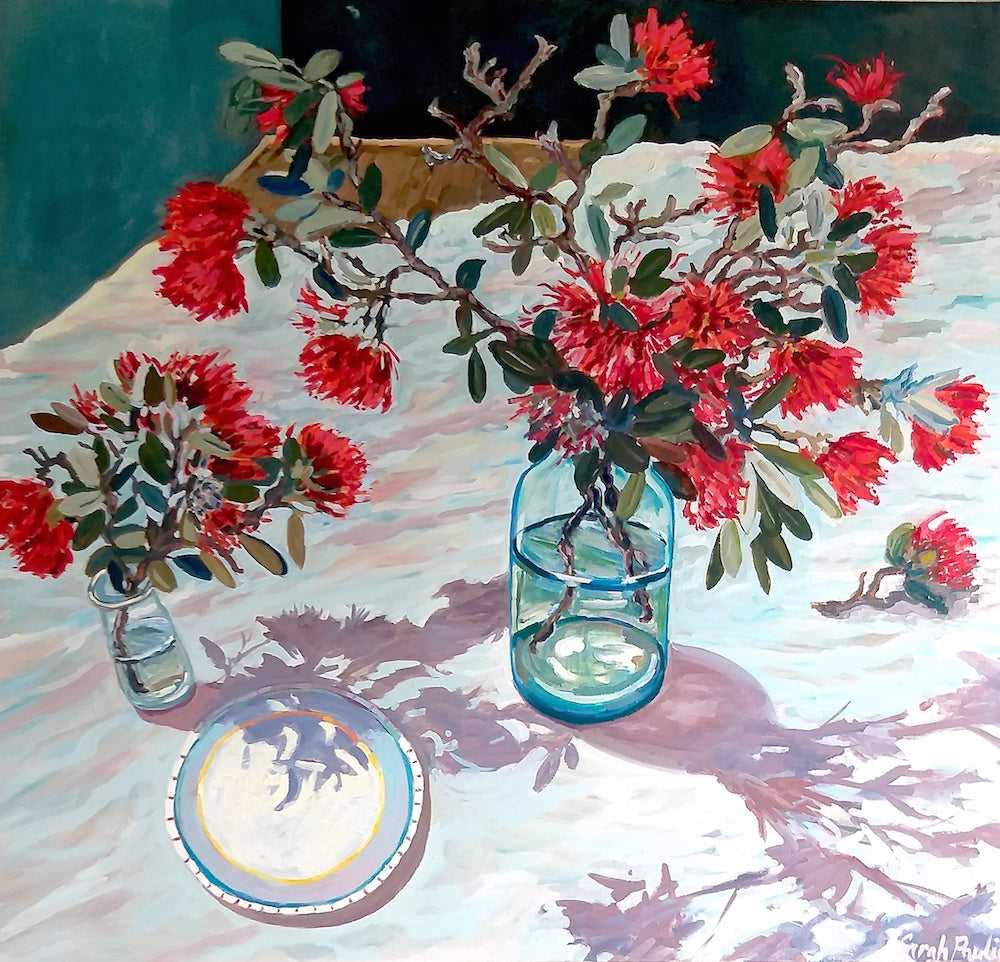 About the Artist
Sarah Paulin
See more works by Sarah Paulin