PRODUCT INFORMATION
SHIPPING
PRODUCT INFORMATION
Amber Emm
oil on canvas
1200 x 875mm
Commissioned for Socially Distanced Yet Creatively Connected, an exhibition in response to the global pandemic and inspired by our collective experience of lockdown.
Artist's statement:
During lockdown there were so many lovely acts of kindness. Neighbours, strangers and families all doing their best to help one another. I feel so proud to be part of our team of 5 million.
My painting is the thought to be able to give all those who gave of themselves a bunch of flowers to say "Thank you".
SHIPPING
We work with a professional packing company that help us ensure the sensitive, secure, packaging and shipping of artwork safely from our door to yours.
Please let us know if you need an estimate for shipping sculptures or framed artworks internationally.  
Standard rates apply for unframed prints. Track and trace shipment in a tube within New Zealand is $39 and $119 for international destinations.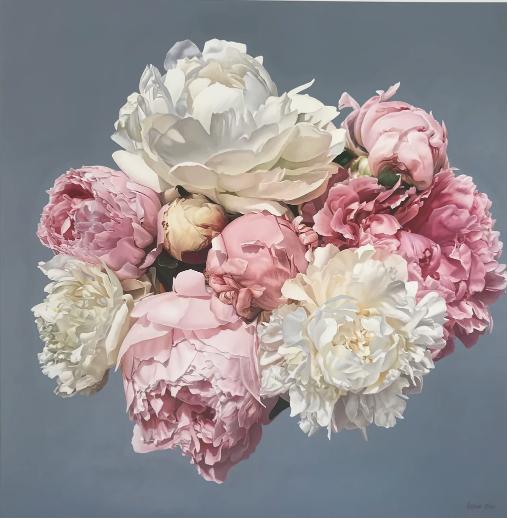 About the Artist
Amber Emm
See more works by Amber Emm