PRODUCT INFORMATION
SHIPPING
PRODUCT INFORMATION
Rae West
mixed media on board
1100 x 800mm
Commissioned for Socially Distanced Yet Creatively Connected, an exhibition in response to the global pandemic and inspired by our collective experience of lockdown.
Artist's statement:
References to our covid bubbles.  The dark verses light just touching, still connecting but separate. The dark bubble representing the darkness of the virus, death and the battle the world faces... and above, the golden light at the end of the tunnel, the positivity being created out of this pandemic; a rethinking of the importance of kindness and love and seeing word humanity as one entity connected to the yin yang of life.
SHIPPING
We work with a professional packing company that help us ensure the sensitive, secure, packaging and shipping of artwork safely from our door to yours.
Please let us know if you need an estimate for shipping sculptures or framed artworks internationally.  
Standard rates apply for unframed prints. Track and trace shipment in a tube within New Zealand is $39 and $119 for international destinations.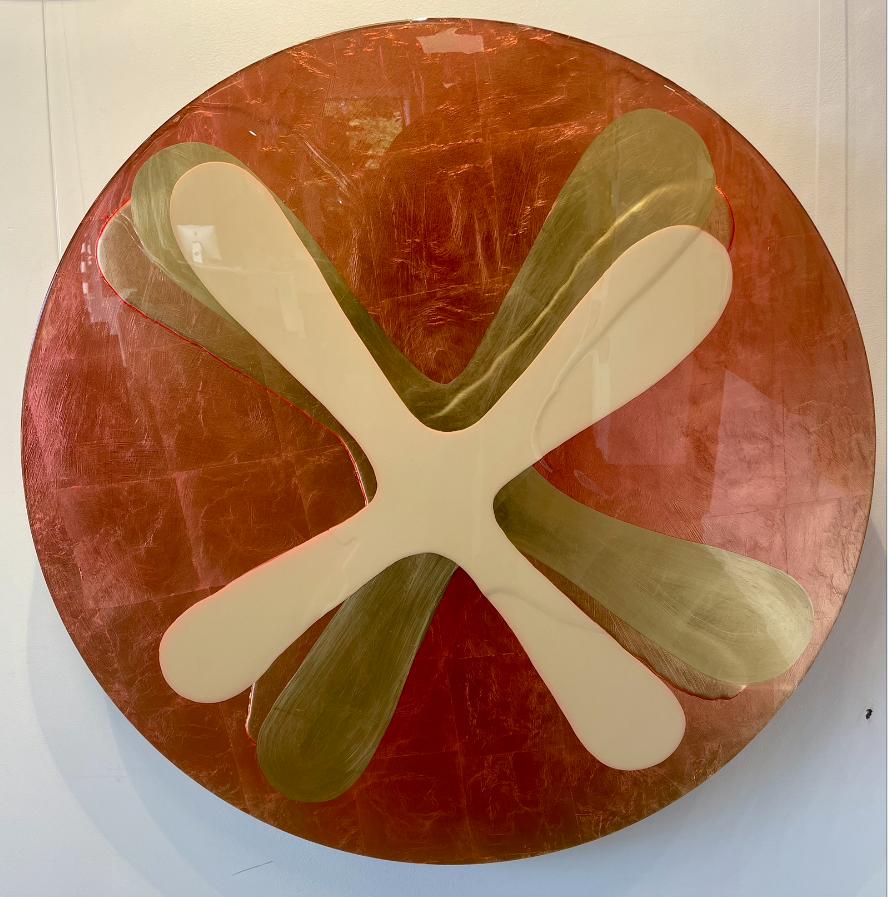 About the Artist
Rae West
See more works by Rae West