PRODUCT INFORMATION
SHIPPING
PRODUCT INFORMATION
Mark Cowden
mixed media, edition: 1/20
1005 x 850mm (framed)
Commissioned for Socially Distanced Yet Creatively Connected, an exhibition in response to the global pandemic and inspired by our collective experience of lockdown.
Artist's statement:
My work is abstract, and as such is not intended to be representational. However I believe the subconscious influences of Lockdown can be seen in this work. "Intersect" is quite different from my normally hard edged geometric works. I believe that this was influenced by the divergent, ambiguous and fluctuating information, and opinions circulating over the lockdown. These influences can be seen as the lines that converge to the "intersect" and then diverge again. The boundaries are soft & fuzzy like the information, and opinions.  The background is reminiscent of the circular and zig zagging arguments that continued through the period. I repeat this work is abstract; it is intended to invite viewer participation; move from side to side, note how it changes, attach whatever meaning you wish, and expect these meanings to change over time. 
SHIPPING
We work with a professional packing company that help us ensure the sensitive, secure, packaging and shipping of artwork safely from our door to yours.
Please let us know if you need an estimate for shipping sculptures or framed artworks internationally.  
Standard rates apply for unframed prints. Track and trace shipment in a tube within New Zealand is $39 and $119 for international destinations.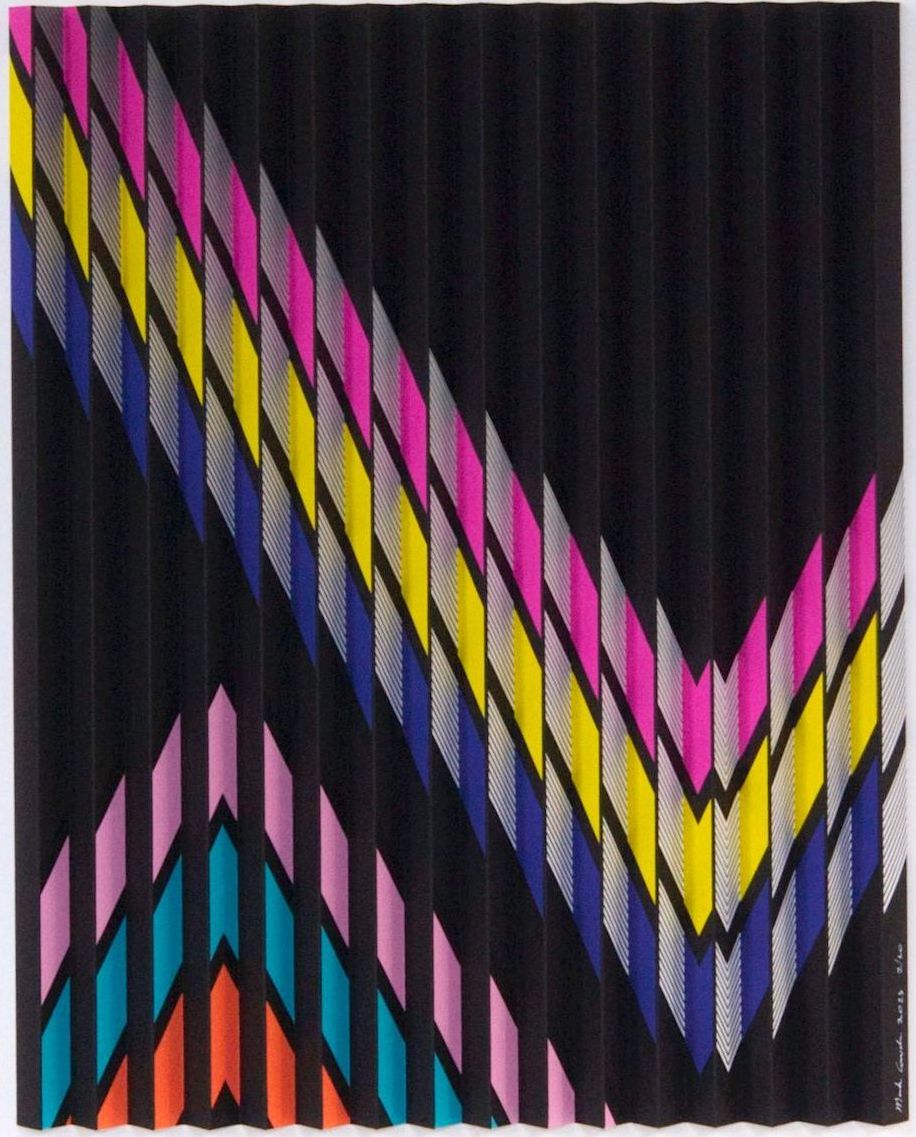 About the Artist
Mark Cowden
See more works by Mark Cowden