PRODUCT INFORMATION
SHIPPING
PRODUCT INFORMATION
Hannah Shand
limited edition fine art print
297 x 420mm, A3
'Kokako and Kohekohe' is an artwork of one of New Zealand's rare birds, the North Island Kokako, a bird fondly known for its incredible haunting song that echoes through the forest. The bird perches on a cluster of blooming Kohekohe, a native New Zealand tree that the Kokako like to feed on. Hannah photographed Kahurangi the special female Kokako at Pukaha National Wildlife Centre, where they have done incredible work to help the species. After introducing Kokako in 2007, they now have counted 40 pairs and 1 single which live over the mountain in the Wairarapa. She also studied and photographed the Kohekoke trees on one of her favourite walking tracks along the Waikanae River.
SHIPPING
We work with a professional packing company that help us ensure the sensitive, secure, packaging and shipping of artwork safely from our door to yours.
Please let us know if you need an estimate for shipping sculptures or framed artworks internationally.  
Standard rates apply for unframed prints. Track and trace shipment in a tube within New Zealand is $39 and $119 for international destinations.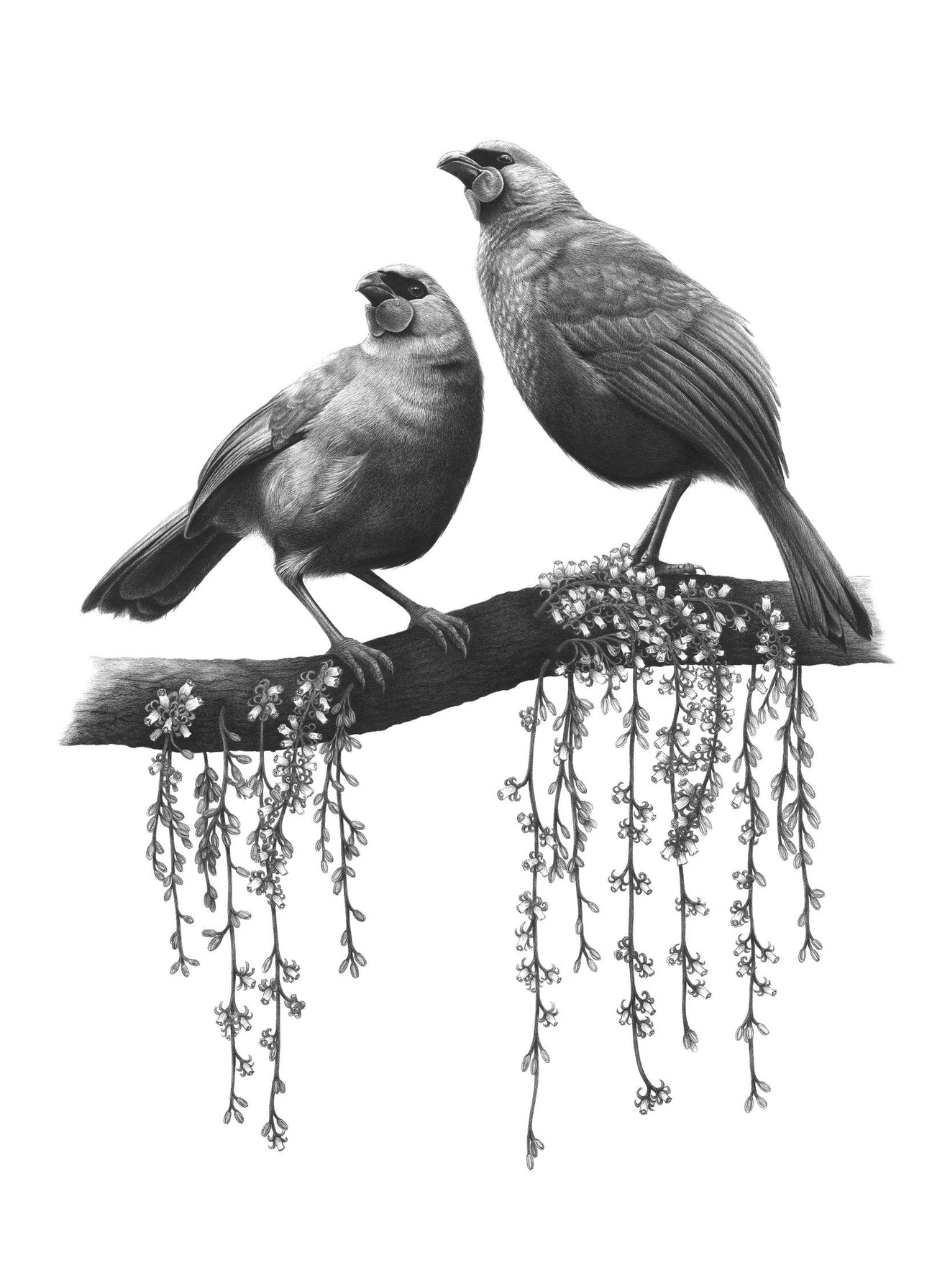 About the Artist
Hannah Shand
See more works by Hannah Shand