PRODUCT INFORMATION
SHIPPING
PRODUCT INFORMATION
Annie Sandano
Original acrylic and gold leaf on custom board
115cm diameter tondo
Commissioned for Socially Distanced Yet Creatively Connected, an exhibition in response to the global pandemic and inspired by our collective experience of lockdown.
Artist's statement:
This piece was created with the intention of evoking a sense of family and home - as title suggests: nest/group/togetherness. In these unusual times art can serve the purpose of refuge/serenity/peace/light/vibrancy and calm and we can to turn to art as a reminder of what is important and keeps us centred.
SHIPPING
We work with a professional packing company that help us ensure the sensitive, secure, packaging and shipping of artwork safely from our door to yours.
Please let us know if you need an estimate for shipping sculptures or framed artworks internationally.  
Standard rates apply for unframed prints. Track and trace shipment in a tube within New Zealand is $39 and $119 for international destinations.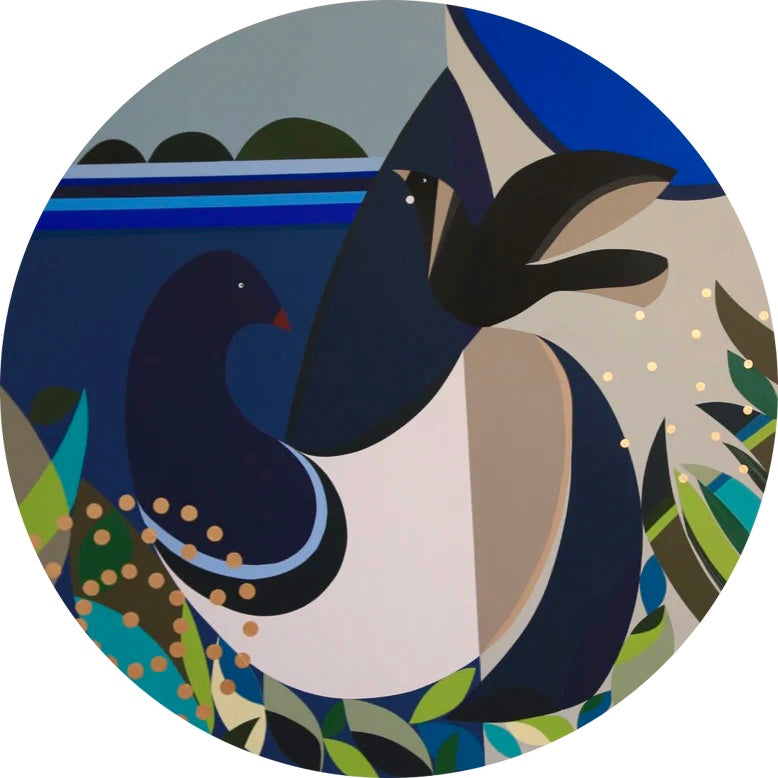 About the Artist
Annie Sandano
See more works by Annie Sandano