PRODUCT INFORMATION
SHIPPING
PRODUCT INFORMATION
Brad Novak
mixed media on boxed wooden board
595 x 795mm
Commissioned for Socially Distanced Yet Creatively Connected, an exhibition in response to the global pandemic and inspired by our collective experience of lockdown.
Artist's statement:
A few years ago I started a series centred around the concept of the Shadow Life. I've been developing a theory that many of us (myself included) have been living these shadow lives, distracted by tech, avoiding our very human emotions, lacking compassion for ourselves and others. These works are about signalling that shallowness… that untapped potential. What could we become if we embraced our authentic inner self?
 
Fast forward to 2020. Pandemic is in full swing. When I was asked to put a piece into the 2020 Flagstaff Gallery group show, themed around the current world crisis, I thought these pieces could be relevant. Not because they are Covid-inspired (they aren't), but because they hint at a universal truth that the pandemic is making even more obvious...
 
...We all have limited time - Let's not waste it!
 
SHIPPING
We work with a professional packing company that help us ensure the sensitive, secure, packaging and shipping of artwork safely from our door to yours.
Please let us know if you need an estimate for shipping sculptures or framed artworks internationally.  
Standard rates apply for unframed prints. Track and trace shipment in a tube within New Zealand is $39 and $119 for international destinations.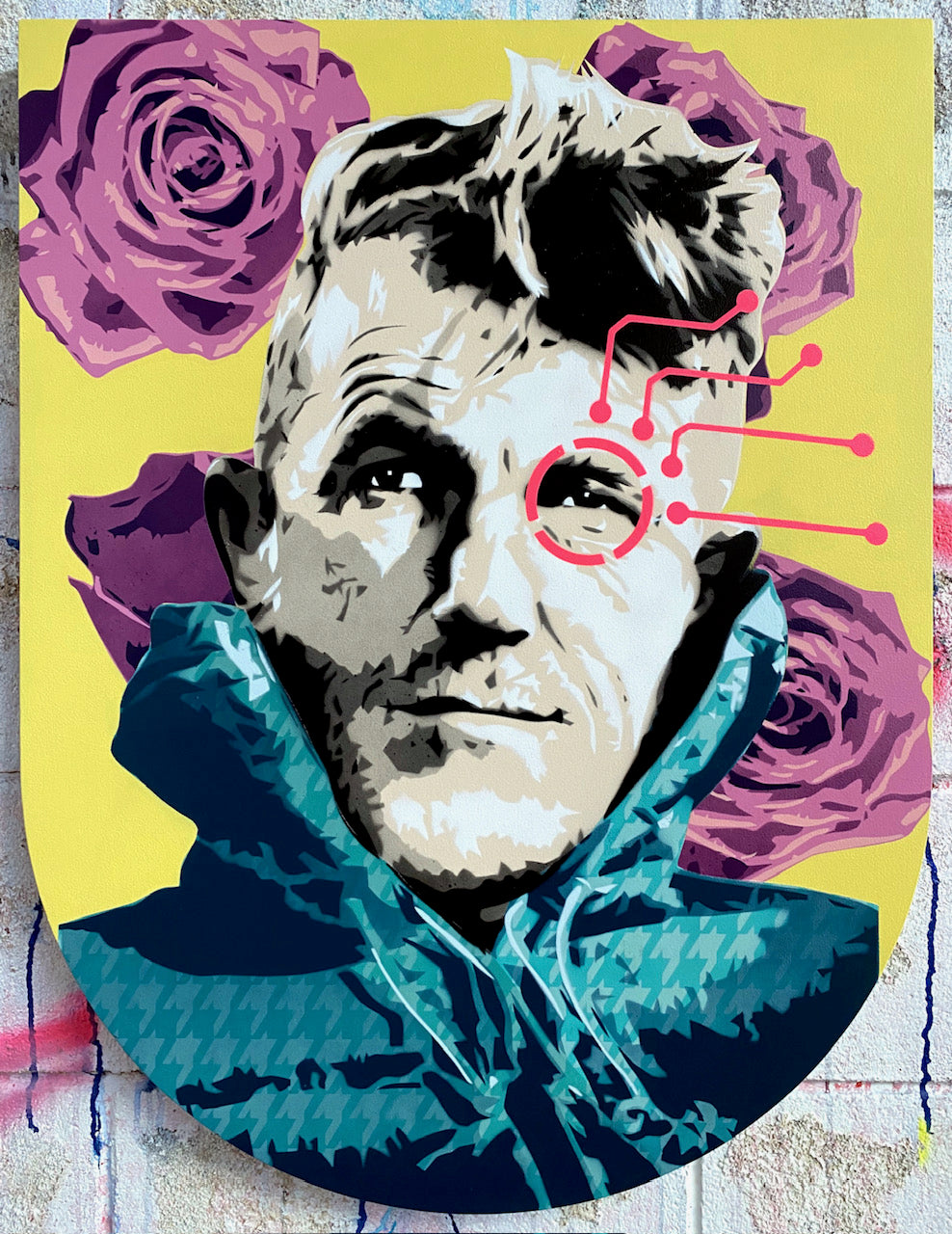 About the Artist
Brad Novak
See more works by Brad Novak