He woke her up at 3am and said let's go live somewhere else today
PRODUCT INFORMATION
SHIPPING
PRODUCT INFORMATION
Gillie and Marc
limited edition giclée print
framed size 535 x 725mm (white frame)
THIS ART WORK CAN BE VIEWED IN MANGŌNUI AT OUR NEW GALLERY: 88 WATERFRONT ROAD. 
Rabbitwoman and Dogman love to explore and adventure. While they loved having somewhere to call home and lay down their hat, half of the adventure was putting down those roots somewhere new. Living in a place is very different to travelling in a new place and Rabbitwoman and Dogman wanted to live everywhere.
SHIPPING
We work with a professional packing company that help us ensure the sensitive, secure, packaging and shipping of artwork safely from our door to yours.
Please let us know if you need an estimate for shipping sculptures or framed artworks internationally.  
Standard rates apply for unframed prints. Track and trace shipment in a tube within New Zealand is $39 and $119 for international destinations.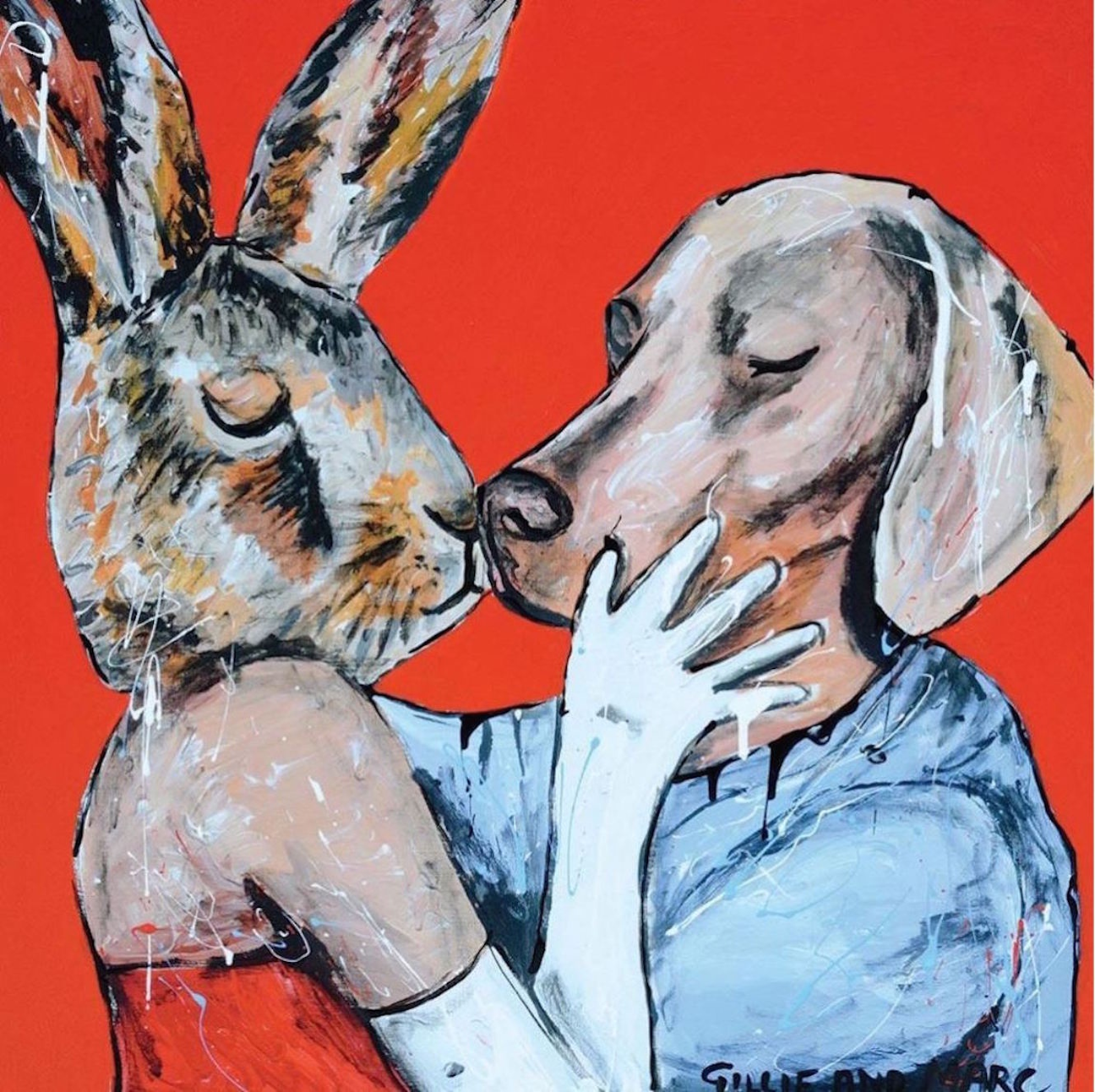 About the Artist
Gillie and Marc
See more works by Gillie and Marc