They both knew that marriage was on the cards
Enquire
PRODUCT INFORMATION
SHIPPING
PRODUCT INFORMATION
Gillie and Marc
limited edition giclée print
ed: /100
'Love has no colour, no religion, no gender, and no reason why everyone can't have it, Gillie and Marc. Love is universal and it's for everyone. Our 'XOXO' series of sculptures and paintings celebrates love. On our paintings and sculptures we have used the XOXO graphic in an abstract fashion to show that love is with us even if it can't clearly be seen. The XOXO we have painted in 12 different colours to show that love does not come in any one colour and the layering effect shows the depth of love itself. This is an important series of art for us as we cannot stand by while our friends are denied the right to love and be married. The XOXO series simply put means, 'Love is for everyone'. We hope you will support us on this.
SHIPPING
We work with a professional packing company that help us ensure the sensitive, secure, packaging and shipping of artwork safely from our door to yours.
Please let us know if you need an estimate for shipping sculptures or framed artworks internationally.  
Standard rates apply for unframed prints. Track and trace shipment in a tube within New Zealand is $39 and $119 for international destinations.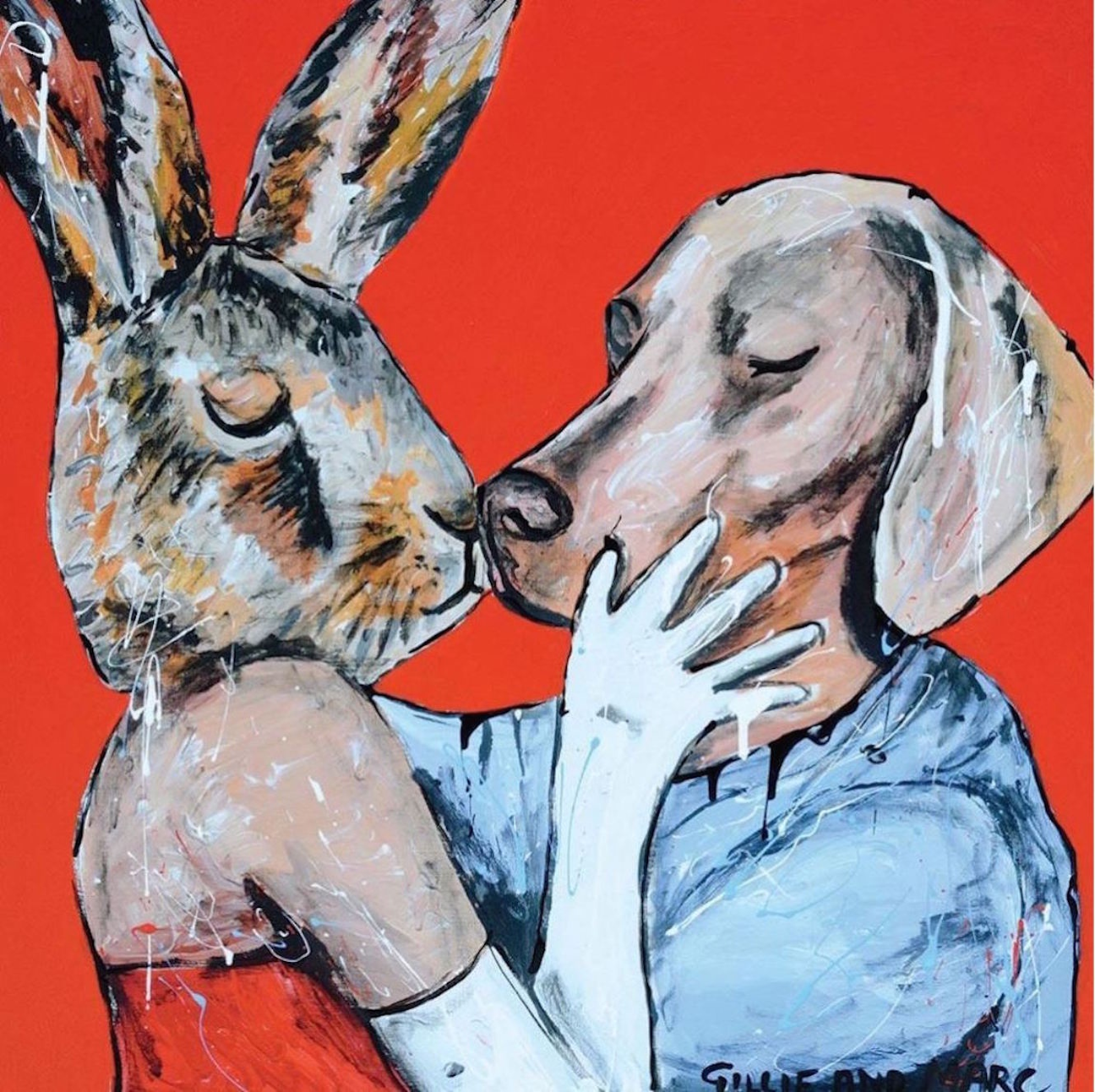 About the Artist
Gillie and Marc
See more works by Gillie and Marc