She took him on the fastest drive of his life
PRODUCT INFORMATION
SHIPPING
PRODUCT INFORMATION
Gillie and Marc
limited edition giclée print
565 x 725mm (black frame) 
Rabbitwoman was a speed demon. She loved the feeling of adrenaline as she sped down the road, feeling the rush of wind whipping her ears back against her head. Dogman often wondered why he never felt afraid as she raced along. But he realised that even though she was fast, she was very safe. She would never put him at risk.
SHIPPING
We work with a professional packing company that help us ensure the sensitive, secure, packaging and shipping of artwork safely from our door to yours.
Please let us know if you need an estimate for shipping sculptures or framed artworks internationally.  
Standard rates apply for unframed prints. Track and trace shipment in a tube within New Zealand is $39 and $119 for international destinations.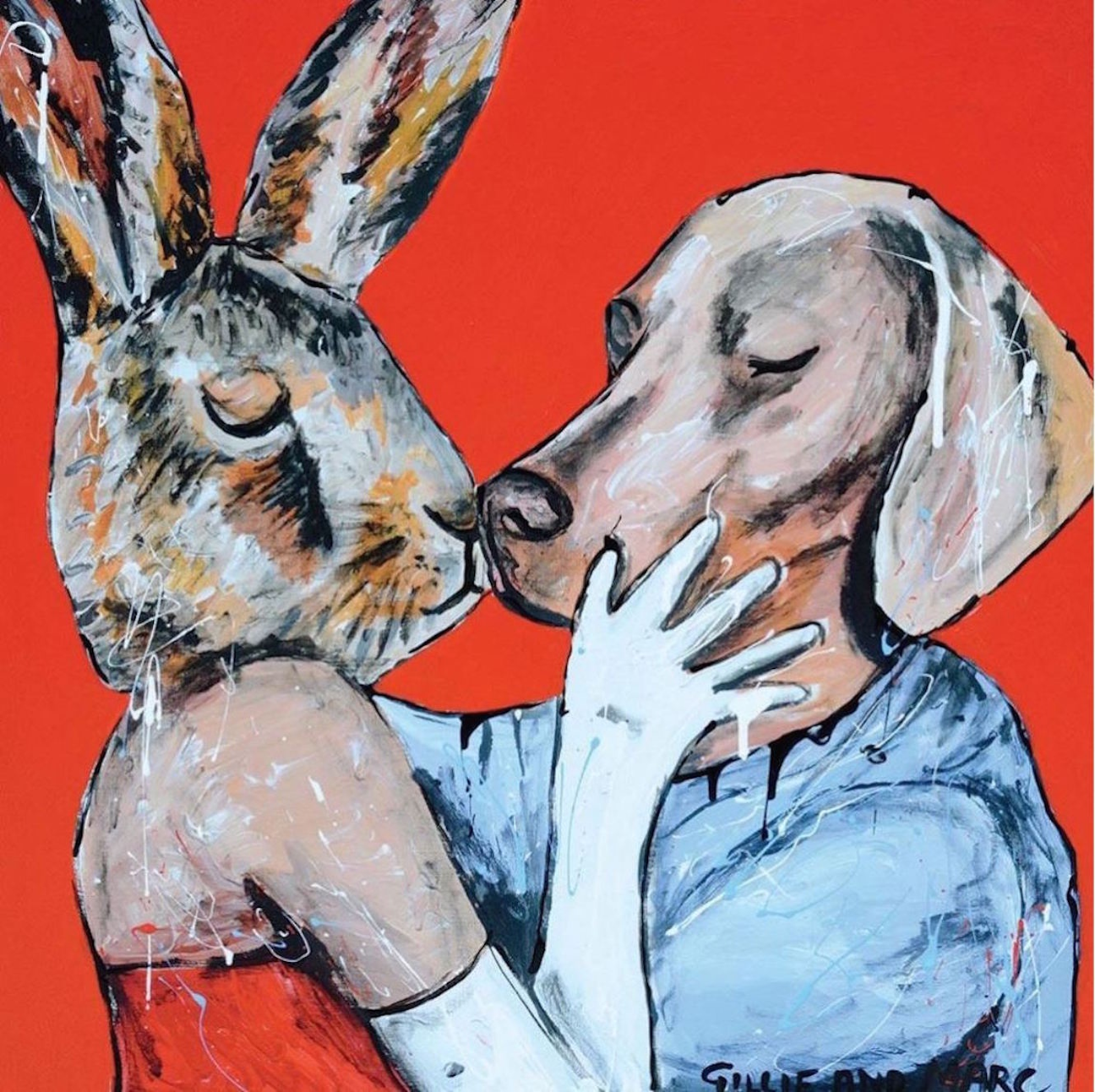 About the Artist
Gillie and Marc
See more works by Gillie and Marc