PRODUCT INFORMATION
SHIPPING
PRODUCT INFORMATION
Fraser Williamson
acrylic on board
1000 x 800mm
THIS ART WORK CAN BE VIEWED IN MANGŌNUI AT OUR NEW GALLERY: 88 WATERFRONT ROAD. 
Artist's statement:
The initial feeling of being locked down in the pandemic was one of restriction and difficulty but as it progressed and time was spent at home with nothing to be done it evolved into a time of tranquility.
I chose three dream images that seemed to speak to the dynamic of interior battle leading to a pointing towards beauty and wildness shown as ocean and then a painting which became a door to an ultimate letting go and openness. All of this life is situated in the living room.
SHIPPING
We work with a professional packing company that help us ensure the sensitive, secure, packaging and shipping of artwork safely from our door to yours.
Please let us know if you need an estimate for shipping sculptures or framed artworks internationally.  
Standard rates apply for unframed prints. Track and trace shipment in a tube within New Zealand is $39 and $119 for international destinations.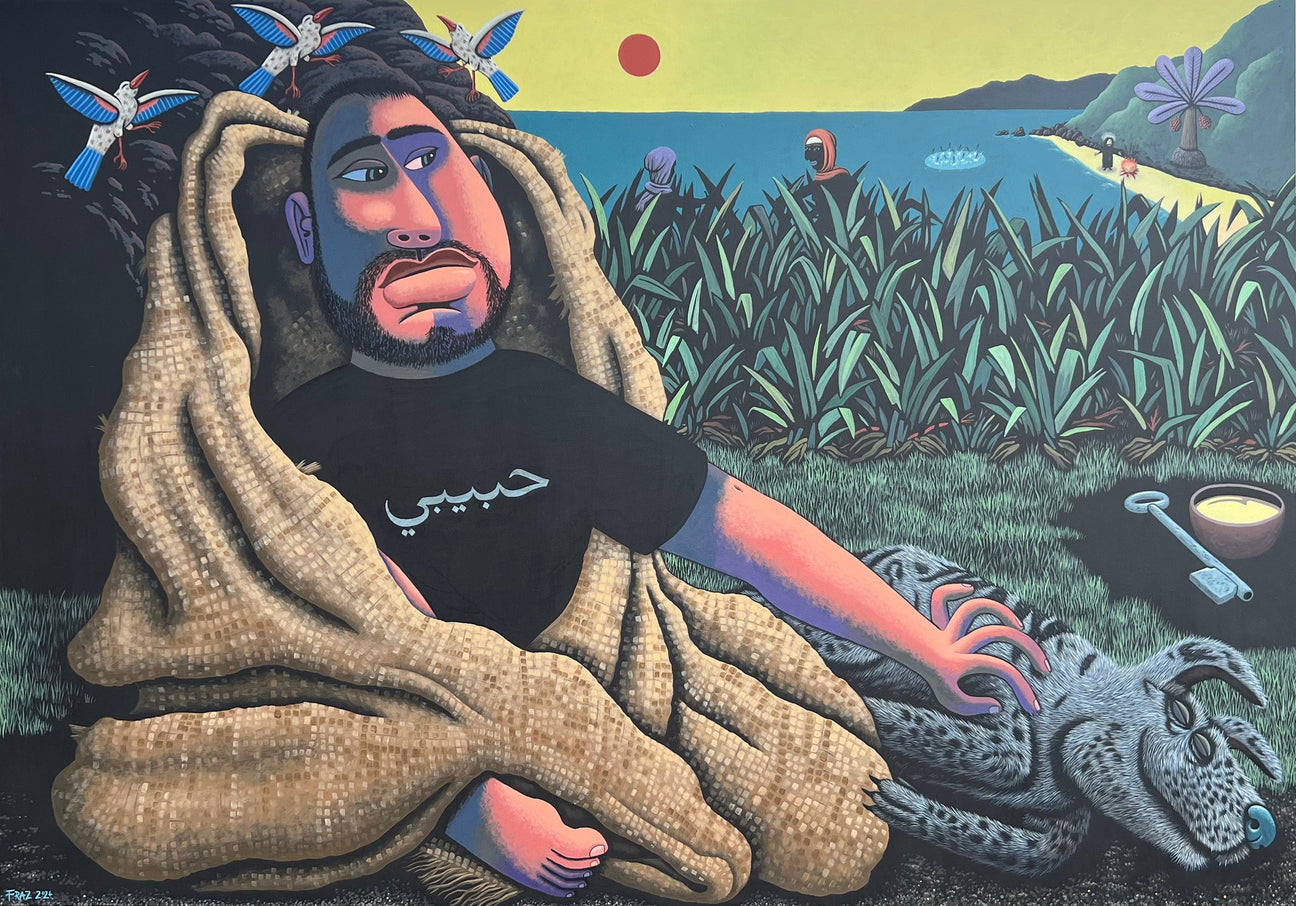 About the Artist
Fraser Williamson
See more works by Fraser Williamson