PRODUCT INFORMATION
SHIPPING
PRODUCT INFORMATION
Janice Napper
polymer & gel coat
820mm x 820mm
Crushing the Crown is an extension of my cell like artworks with details reflecting the image often seen under a microscope. Through the use of colour I wanted to portray positivity and hope to fight and crush the corona (crown) virus.
SHIPPING
We work with a professional packing company that help us ensure the sensitive, secure, packaging and shipping of artwork safely from our door to yours.
Please let us know if you need an estimate for shipping sculptures or framed artworks internationally.  
Standard rates apply for unframed prints. Track and trace shipment in a tube within New Zealand is $39 and $119 for international destinations.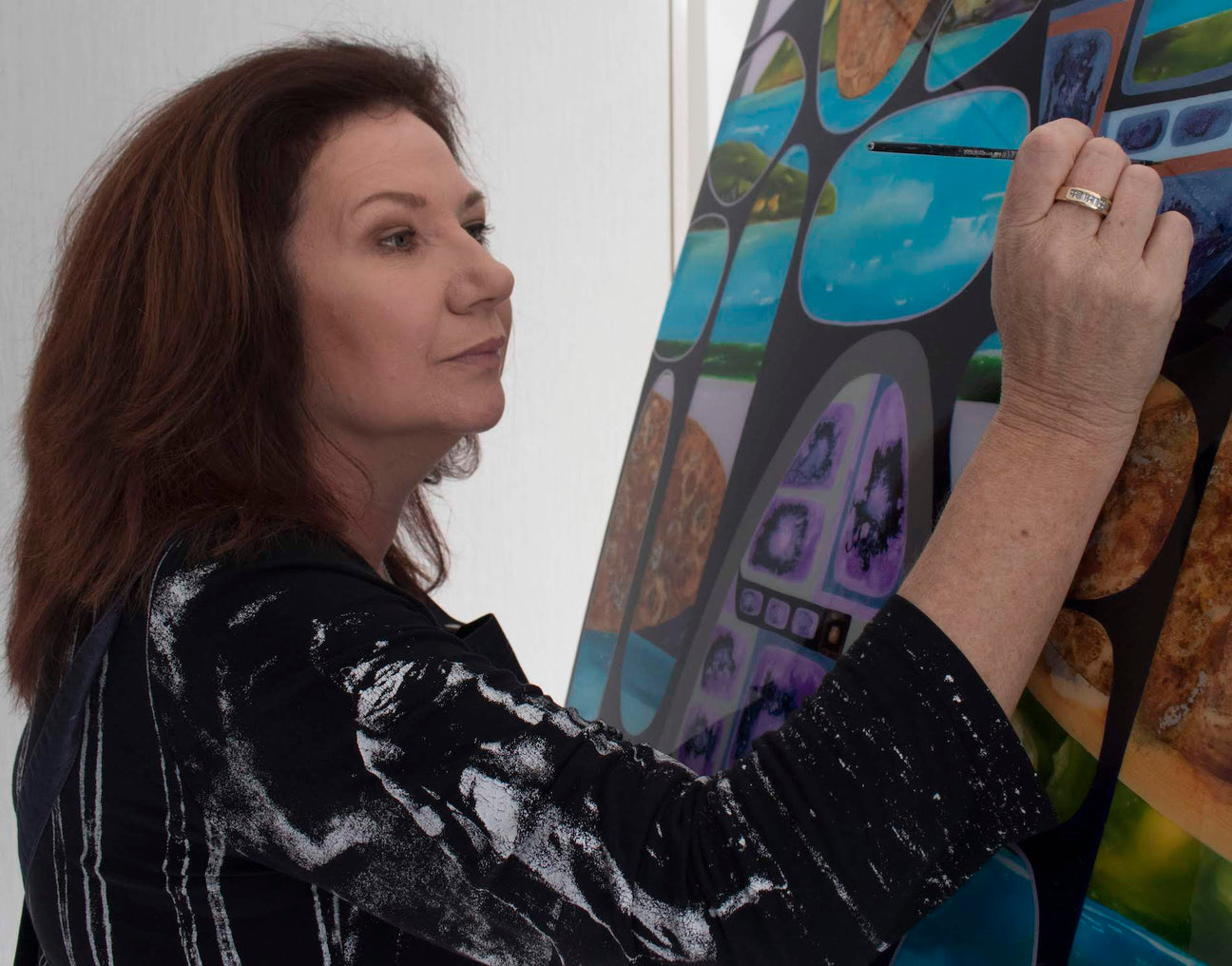 About the Artist
Janice Napper
Janice Napper is a contemporary multi-media artist. Her work has always been characterised by a highly skilled handling of colour to generate distinctively vibrant, glistening artworks.
"Painting is my happy place where I endeavour to channel my ideas into something tangible that will spark a connection with someone else. I'm motivated to keep evolving as an artist through creating original, modern artworks that bring happiness and joy to others."
See more works by Janice Napper