Elephant comes out into a better tomorrow
PRODUCT INFORMATION
SHIPPING
PRODUCT INFORMATION
Gillie and Marc
bronze 
95 x 95 x 170mm 0.85 kgs
ed: /100
What started as an entry to the prolific sculpture event, Sculpture By The Sea in Sydney 2018, turned into a global phenomenon. With many different endangered animals tentatively popping out of manholes in the ground, 'Come out come out wherever you are' drew attention to all the animals of the world who are dying because of humans. By bringing a reminder to people who would not usually see them, this sculpture calls for greater awareness of our impact on the beautiful creatures of the world and calls for everyone to allow every living creature the right to feel safe. The sculpture won the Allen's People's Choice Award in Sydney, with over 1 million votes cast. People all around the world identified with the sculptures and wanted to be a part of better tomorrow. Now you have the chance to take home a tiny replica with this pocket collection elephant and bring the movement into your home.
SHIPPING
We work with a professional packing company that help us ensure the sensitive, secure, packaging and shipping of artwork safely from our door to yours.
Please let us know if you need an estimate for shipping sculptures or framed artworks internationally.  
Standard rates apply for unframed prints. Track and trace shipment in a tube within New Zealand is $39 and $119 for international destinations.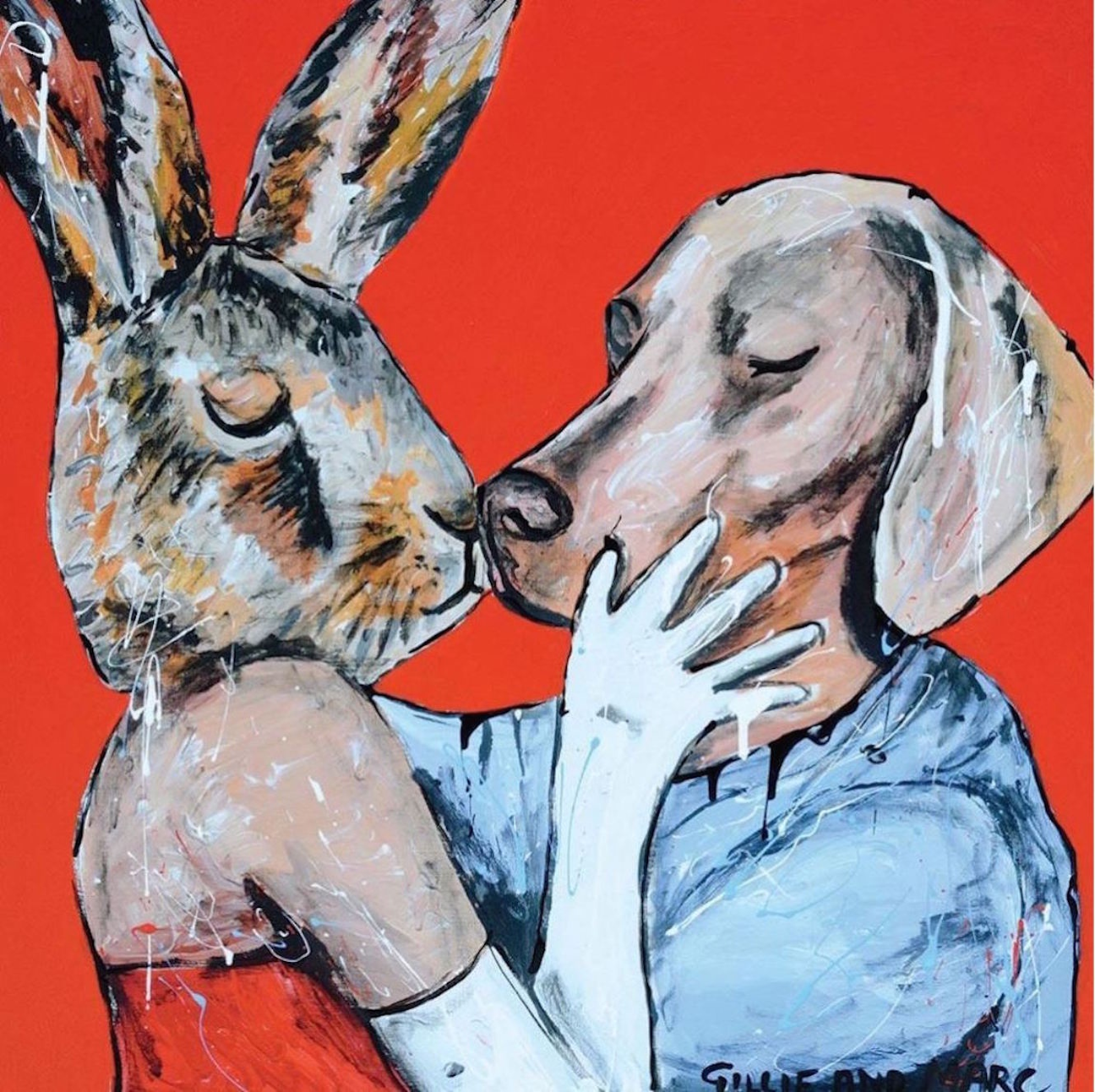 About the Artist
Gillie and Marc
See more works by Gillie and Marc