They made it all using love and passion
Enquire
PRODUCT INFORMATION
SHIPPING
PRODUCT INFORMATION
Gillie and Marc
limited edition giclée print
framed size 525 x 725mm (black frame) 
ed: /100
Rabbitwoman and Dogman love cooking a meal together. They find it so romantic, sauteeing, dicing, and stirring, all with a glass of delicious wine handy. Every night together was a special meal and they loved sharing these intimate domestic moments. It's what makes being a couple so special.
SHIPPING
We work with a professional packing company that help us ensure the sensitive, secure, packaging and shipping of artwork safely from our door to yours.
Please let us know if you need an estimate for shipping sculptures or framed artworks internationally.  
Standard rates apply for unframed prints. Track and trace shipment in a tube within New Zealand is $39 and $119 for international destinations.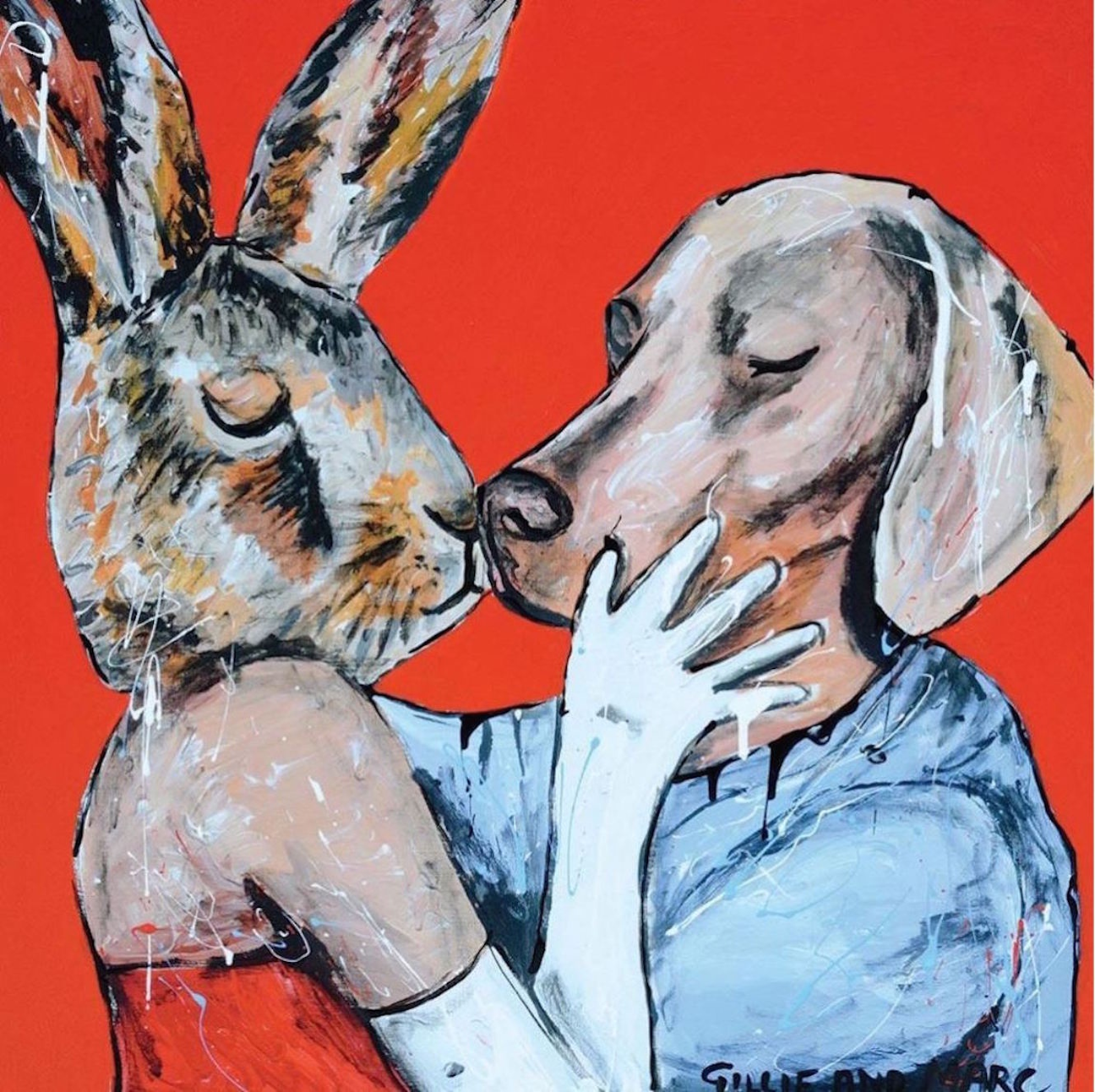 About the Artist
Gillie and Marc
See more works by Gillie and Marc