PRODUCT INFORMATION
SHIPPING
PRODUCT INFORMATION
Juliet Best
mixed media on canvas
1220 x 1220mm
Commissioned for Socially Distanced Yet Creatively Connected, an exhibition in response to the global pandemic and inspired by our collective experience of lockdown.
Artist's statement:
Heart of Gold; celebrates the love of Aotearoa in its raw elegance and atmospheric elemental beauty. Land, Water, Sky.
Heart of Gold in terms of social commentary references the good heart of team 5 million, the strength and power in that Kiwi attitude of alright then, let's do this and we got this.
Those lock-down weeks were hard but also contained some beautiful gems... 
There was a lot of family and personal contemplative time for quite a few people. There were many unexpected and delightful kindnesses displayed nationwide, and there were some new innovative experiences.
Heart of Gold has a strong mountain spine of gold leaf, taonga, a treasure running all the way through it, beginning to end.
It was a real pleasure to paint again when I was allowed back to my studio, after lock-down. There is a huge amount of gratitude and love for New Zealand in this artwork as well.
SHIPPING
We work with a professional packing company that help us ensure the sensitive, secure, packaging and shipping of artwork safely from our door to yours.
Please let us know if you need an estimate for shipping sculptures or framed artworks internationally.  
Standard rates apply for unframed prints. Track and trace shipment in a tube within New Zealand is $39 and $119 for international destinations.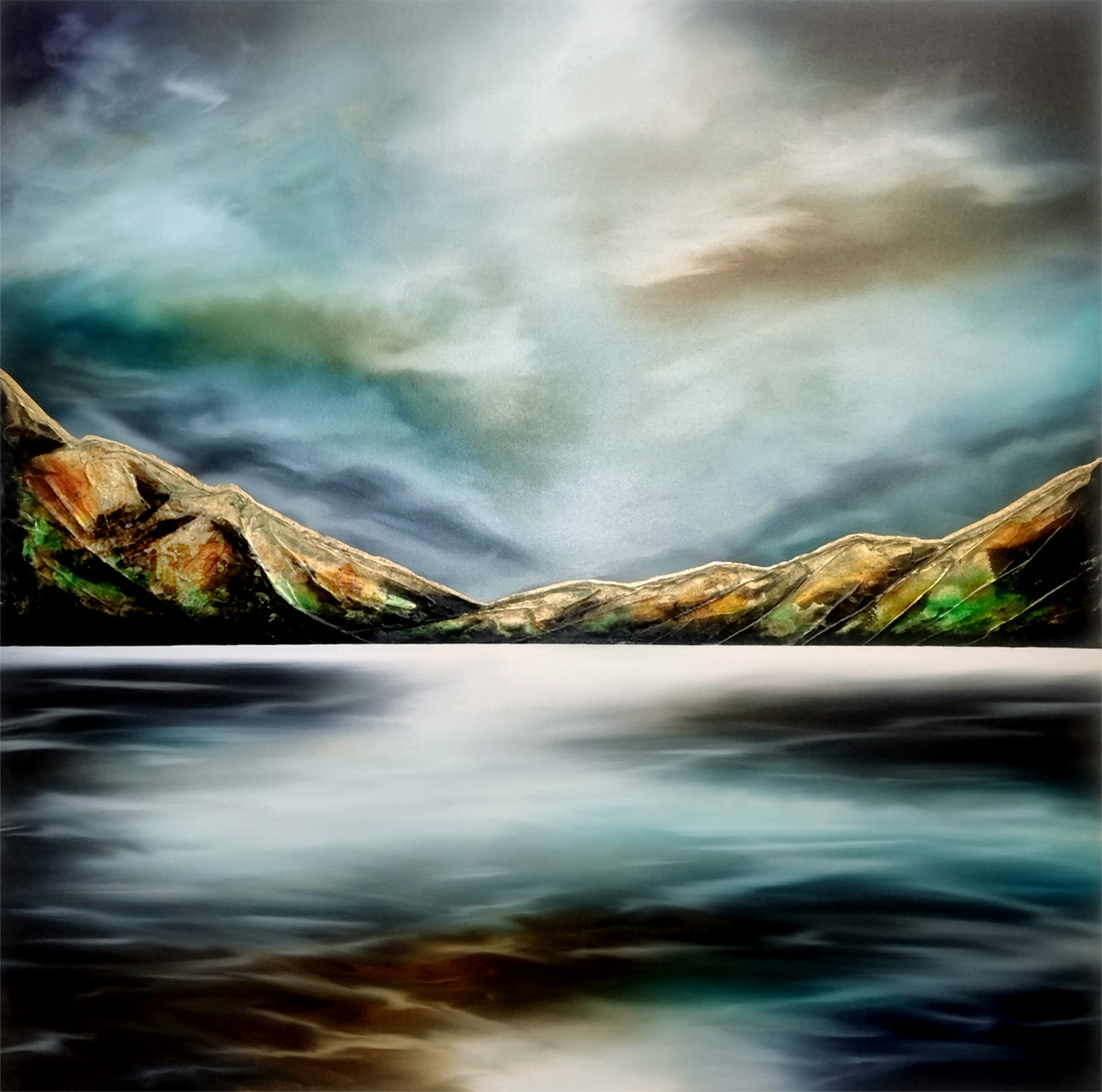 About the Artist
Juliet Best
See more works by Juliet Best