PRODUCT INFORMATION
SHIPPING
PRODUCT INFORMATION
Juliet Best
24 carat pure gold-leaf, inks, impasto
1285 x 1285mm, float framed in antiqued gold & silver white wash textured frame
This painting has been an absolute pleasure to paint celebrating from afar as Cary and her team relocate to their new art gallery home! Congratulations Flagstaff you are a beautiful gallery.
Cary has often mentioned the beautiful Rangitoto Island as a theme for my work and every time I visit Auckland I am reminded of its stunning presence.
This artwork, along with honoring the stunning Rangitoto Island has been made a little bit extra special ! And so as a nod of respect to Cary, her awesome team and the opening of the new space, Rangitoto Taonga has been produced with 24 carat pure gold-leaf. The landform has only pure gold-leaf applied fully over the entire shape, the painting is framed in antiqued gold & silver white wash textured frame. 
SHIPPING
We work with a professional packing company that help us ensure the sensitive, secure, packaging and shipping of artwork safely from our door to yours.
Please let us know if you need an estimate for shipping sculptures or framed artworks internationally.  
Standard rates apply for unframed prints. Track and trace shipment in a tube within New Zealand is $39 and $119 for international destinations.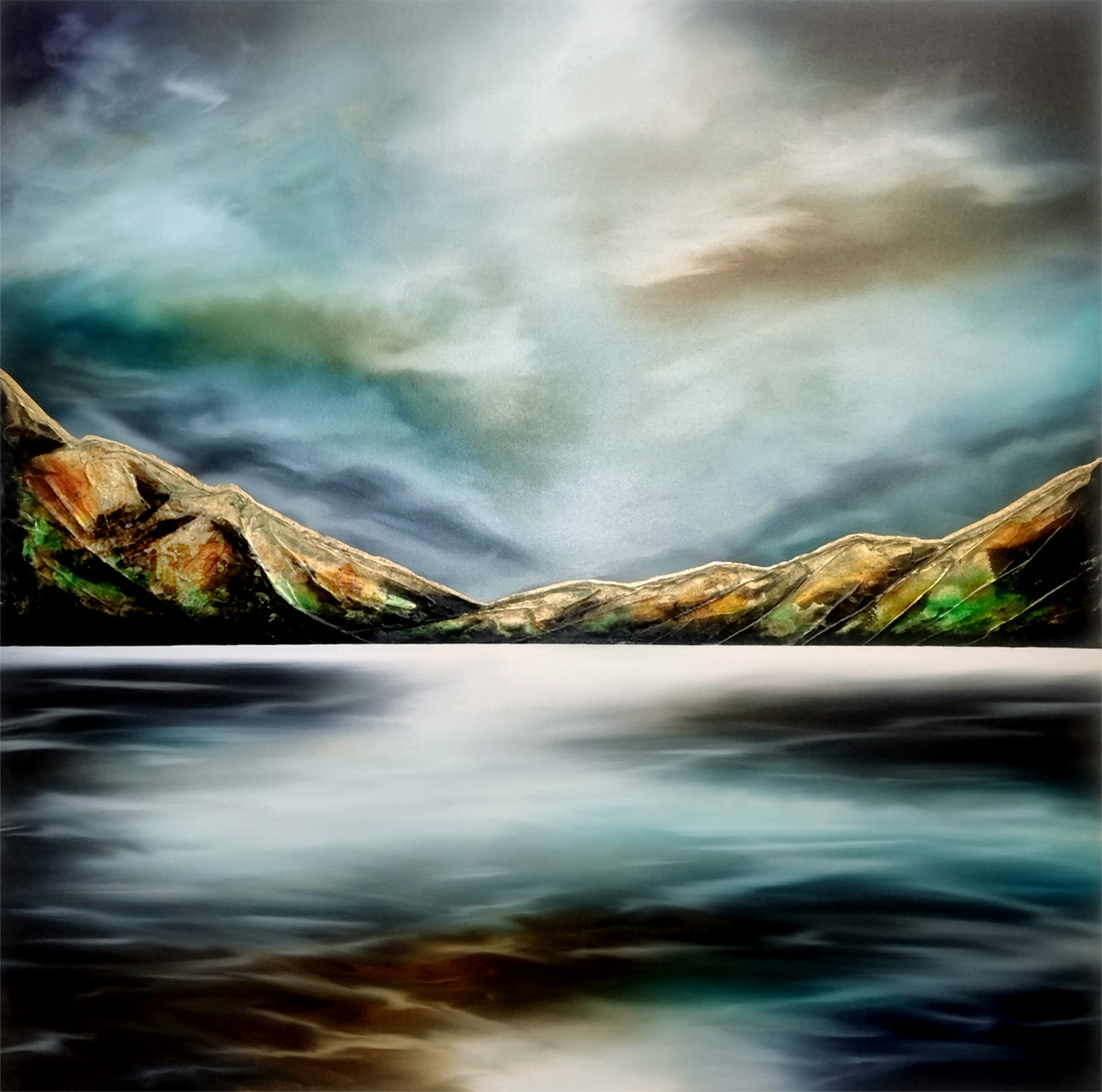 About the Artist
Juliet Best
See more works by Juliet Best