PRODUCT INFORMATION
SHIPPING
PRODUCT INFORMATION
Juliet Best
1550 x 550mm (framed)
gold-leaf, inks, impasto glazes on canvas
Artist's statement:
The atmospheric beauty and illuminating landscapes are 'memory jewels' of Aotearoa. The beautiful memories come out in a painting like this, an immense amount of reverence and respect for the land, the sea and the skies we get to call our own here in New Zealand - the taonga and the treasure of this land.
The landform glowing with gold-leaf differently in whatever way you approach the artwork. The many layers in the water and sky allows a different reading of the painting with different times of the day casting changing light. 
SHIPPING
We work with a professional packing company that help us ensure the sensitive, secure, packaging and shipping of artwork safely from our door to yours.
Please let us know if you need an estimate for shipping sculptures or framed artworks internationally.  
Standard rates apply for unframed prints. Track and trace shipment in a tube within New Zealand is $39 and $119 for international destinations.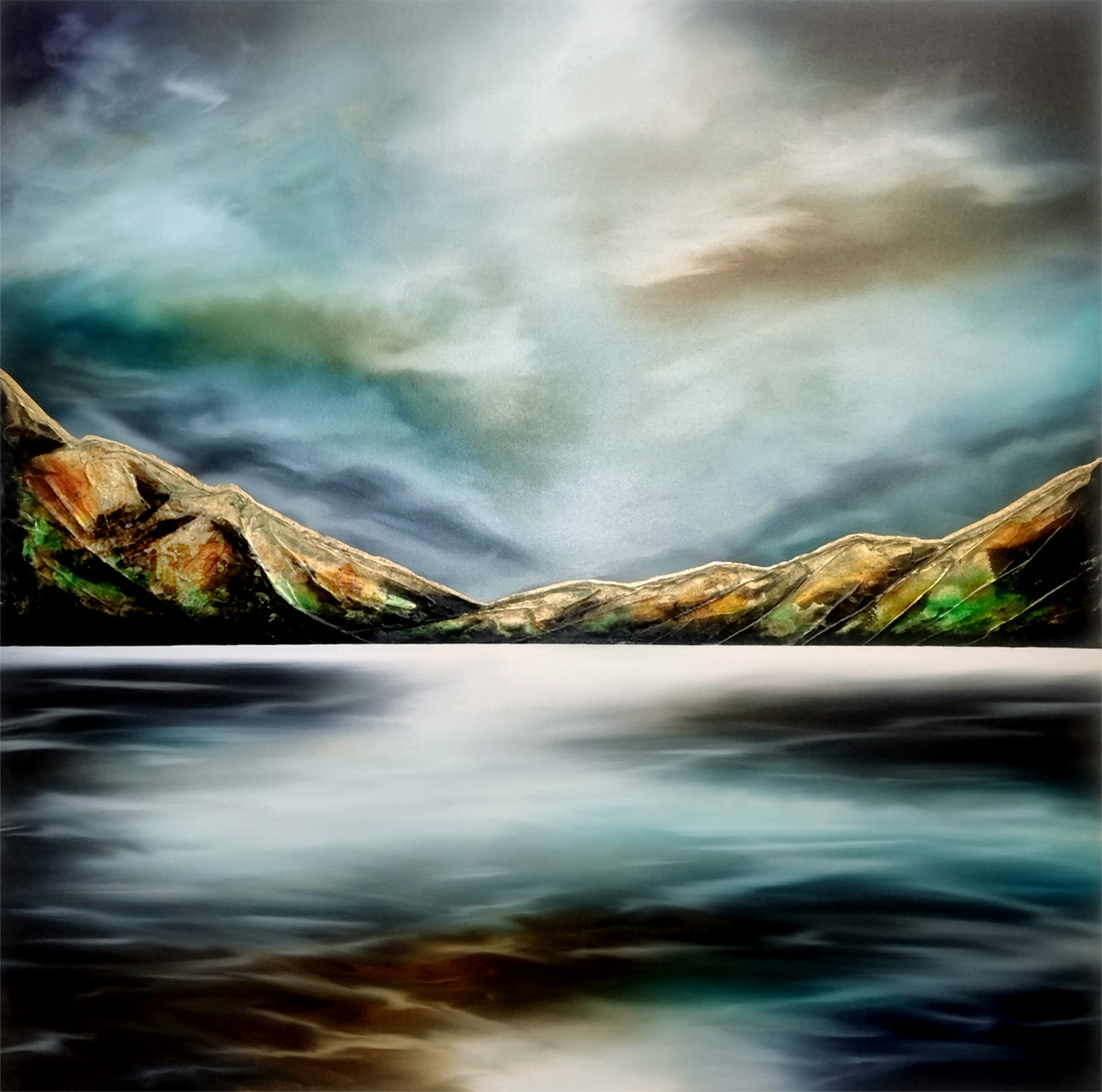 About the Artist
Juliet Best
See more works by Juliet Best