PRODUCT INFORMATION
SHIPPING
PRODUCT INFORMATION
Sofia Minson
limited edition museum archival print, edition of 195
1152 x 712mm, framed size: 1000 x1450mm
Prints are created by capturing the original painting as a high resolution digital image. They are then printed using lightfast pigments. Every artwork is titled, numbered with it's unique edition number, dated with the year of printed and signed by Sofia.
"The double spiral on the chest of the Kākā bird symbolises life's journey forward, which ultimately takes us to the centre of ourselves.
As the ancient wisdom traditions say "as above, so below." Just as mathematical fractal patterns unfold infinitely as we zoom in and out, the universe is a continual, expanding and deepening expression of the one force that binds everything together. It is the Source outpictured in infinite ways."
SHIPPING
We work with a professional packing company that help us ensure the sensitive, secure, packaging and shipping of artwork safely from our door to yours.
Please let us know if you need an estimate for shipping sculptures or framed artworks internationally.  
Standard rates apply for unframed prints. Track and trace shipment in a tube within New Zealand is $39 and $119 for international destinations.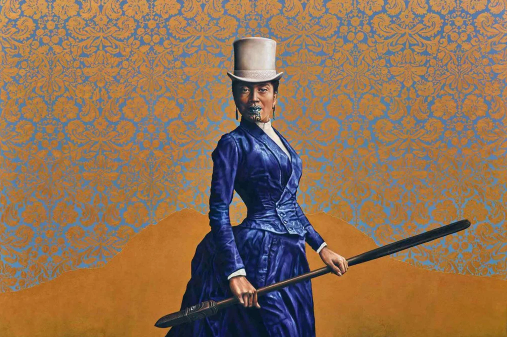 About the Artist
Sofia Minson
See more works by Sofia Minson