Happy Mini Vespa Riders (black)
PRODUCT INFORMATION
SHIPPING
PRODUCT INFORMATION
Gillie and Marc
Resin
220 x 220 x 70mm 1.0 kgs 
This stunning miniature sculpture is modelled off one of Gillie and Marc's most iconic pieces of work, featuring Dogman and Rabbitwoman riding a Vespa. When Gillie and Marc first met, they chose this mode of transportation to create magical new experiences with one another. Since that day, the Vespa has conjured some of their favourite memories! This sculpture expresses the sense of happiness that comes from falling in love. In these moments, we care little about the destination because we're so bewildered by every second of the journey. This colourful polyresin makes an attractive statement piece that will invigorate any room, bringing joy and brightness.
SHIPPING
We work with a professional packing company that help us ensure the sensitive, secure, packaging and shipping of artwork safely from our door to yours.
Please let us know if you need an estimate for shipping sculptures or framed artworks internationally.  
Standard rates apply for unframed prints. Track and trace shipment in a tube within New Zealand is $39 and $119 for international destinations.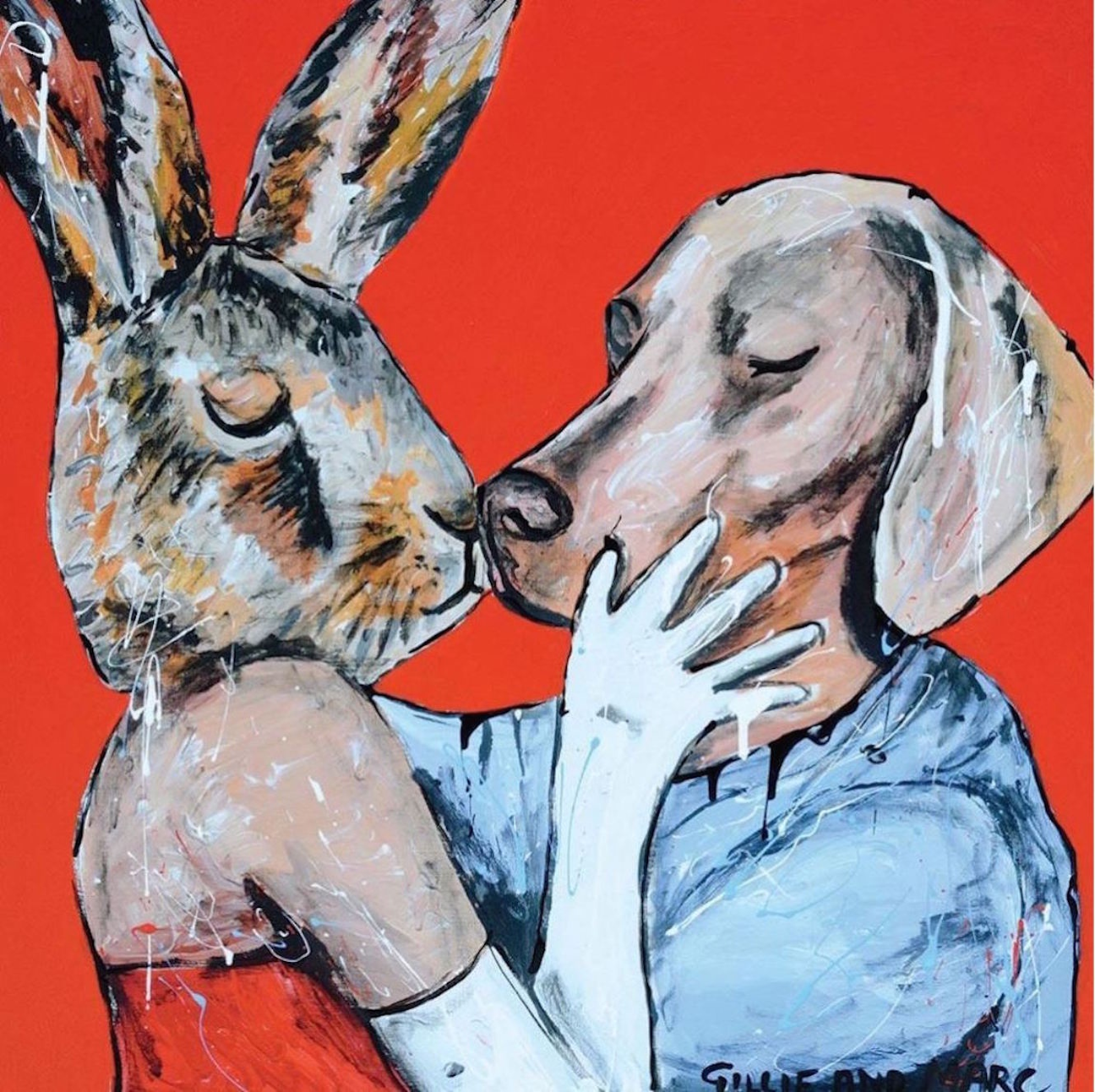 About the Artist
Gillie and Marc
See more works by Gillie and Marc