They Were on Golden Holidays
PRODUCT INFORMATION
SHIPPING
PRODUCT INFORMATION
Gillie and Marc
limited edition giclée print
framed size 610 x 630mm (white frame) 
It's a child-like love at times, free and innocent and all-encompassing. The thrill of the ride as Dogman and Rabbitwoman ride the merry-go-round of love, feeling it bloom like butterflies taking to the skies in a burst of colour. They make time to appreciate the innocent things in life and this only helps their love grow.
SHIPPING
We work with a professional packing company that help us ensure the sensitive, secure, packaging and shipping of artwork safely from our door to yours.
Please let us know if you need an estimate for shipping sculptures or framed artworks internationally.  
Standard rates apply for unframed prints. Track and trace shipment in a tube within New Zealand is $39 and $119 for international destinations.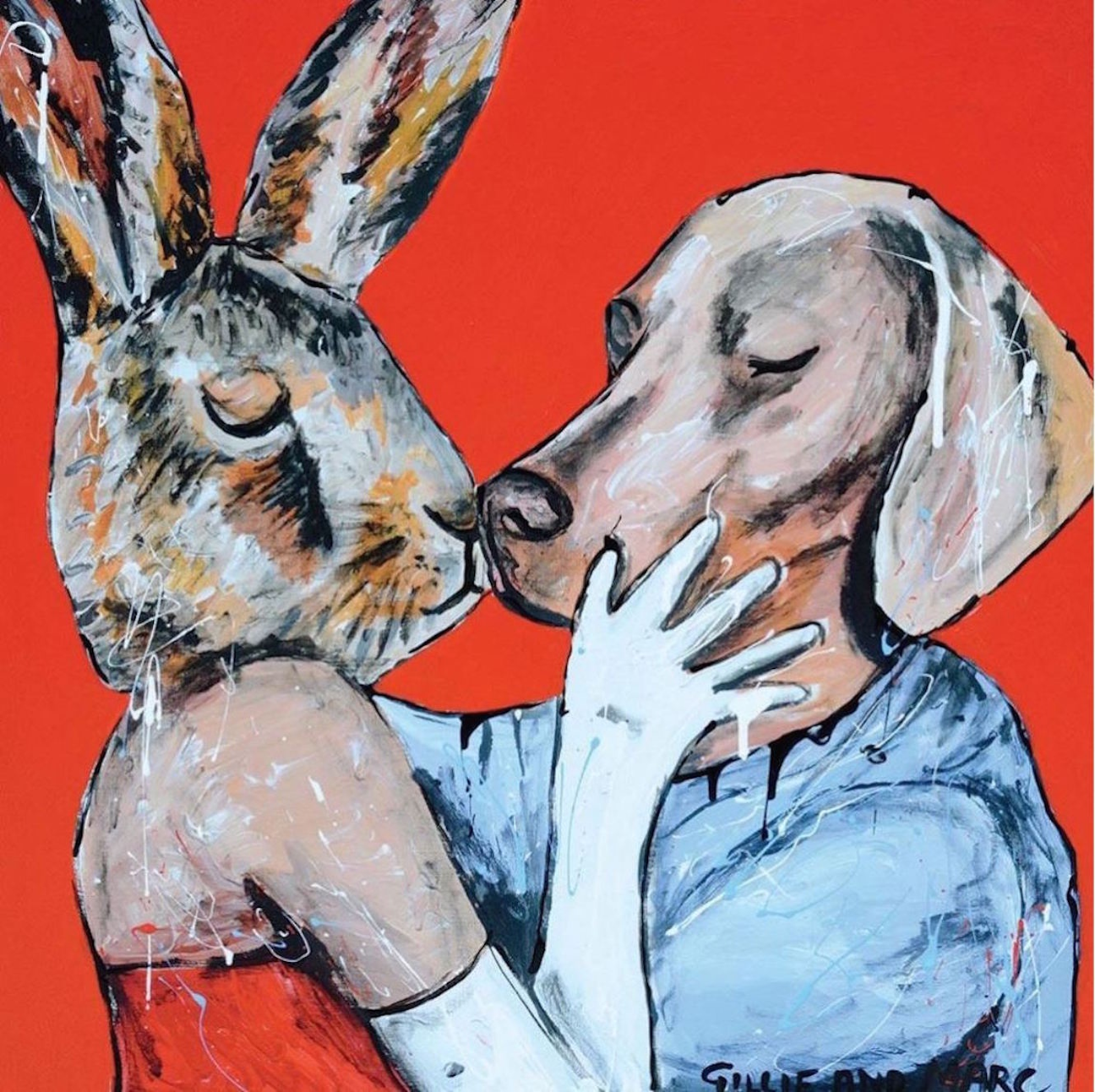 About the Artist
Gillie and Marc
See more works by Gillie and Marc